Current information
Live-Info
Huts
Tel.
Open
Day off
Bürgerbergalm
+43 664 5927440
Already open - end of November 2020; Tuesday 08. + Wednesday 09.09.2020 closed
Monday
Radstädter Hütte
+43 6452 6474
Already open - end of October 2020
No day of rest
Steinalm
+43 664 1413297
30.05. - 01.06.2020, Saturday 06.06. + Sundy 07.06.2020 and fromo 11.06.2020 - approx. mid of October 2020
Wednesday
Berggasthof Rohrmoos
+43 6452 4368
From 29.05. - mid of October 2020; closed from 14.06. - 26.06.2020 closed
Monday - Friday from 04.00 pm, Friday - Sunday the wholeday
Changing
Innviertler Berggasthof
+43 6452 7813
From 29.05. - 03.10.2020
Wednesday
mandl:bergkaffee
+43 6454 7660
Already open - end of October
Monday and Tuesday(temporarily also Wednesday)
Trinkeralm
+43 6454 8442
Open from mid June
No day of rest
Lechneralm
+43 6454 69900
Probably only open from August
No day of rest
Winklhütte
+43 6454 69990
From 10.06. - mid of September opend
Tuesday
Vögeialm
+43 664 3117495
30.05. - 27.09.220
No day of rest
Oberhütte am See
+43 664 9169728
11.06. - 04.10.2019; Overnight stays until the end of September
No day of rest
Südwienerhütte
+43 676 7431628
01.06. - 26.10.2020
No day of rest
Wildparkstüberl
+43 6452 4114
Already open - mid of October 2020
Monday to Wednesday (probably until the end of May); open only in good weather
Tauernkaralm
+43 6455 238
Probably mid of June - end of September (depending on the weather)
Changing (depending on the weather)
Vordere Gnadenalm
+43 6456 7351
30.05. - beginning of November 2020
Changing (depending on the weather)
Weissenhofalm (Hintere Gnadenalm)
+43 6452 7001
Open on weekends from 29.05.2020
Monday - Friday
Gschwendthofalm (Hintere Gnadenalm)
+43 6452 7179
No information!
Meierlalm
+43 6452 7526
Already open - 27.09.2020
No day of rest
Tauernkarleitenalm
+43 664 5925198
14.06. - end of September 2020
No day of rest
Twenger Alm
+43 664 3696696
Open from 05.07.
No day of rest
New in mid of June 2020!
7 wonderful mountain peaks invite you to the Salzburg Summit Game in the Salzburg Sportwelt. Every summit has a story to tell. So if you are on your way, you not only hike through a beautiful mountain landscape, but can also deal with the wisdom of the mountains on a lower level. All summit tours promise a special mountain experience and surprise with fantastic views and profound messages and rituals.
The starter package with a personal summit box is available from the tourist office. Your personal "summit box" contains important utensils such as a drinking cup, tour book and hiking map.

Further information on the Salzburg Summit Game and the legend of the "Benevolent Queen and her six noblemen" can be read here: Salzburger Summit Game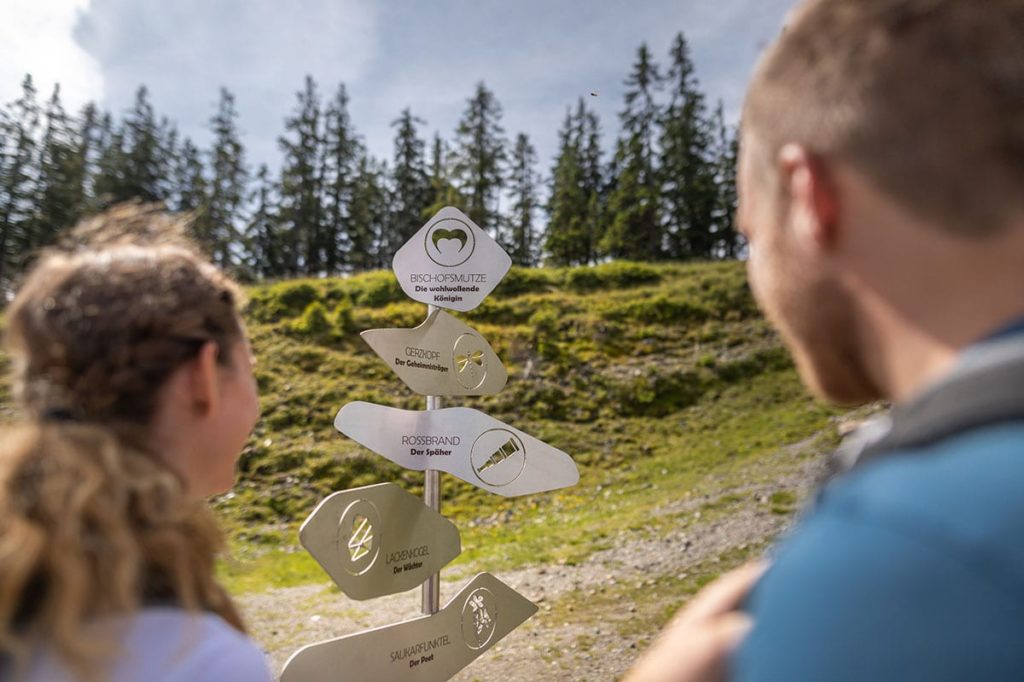 The successful Stoneman Taurista starts this year on June 10th. There is a special feature in the 2020 season: Same altitude difference, but a slightly different experience. Due to construction work between Flachau and Wagrain, the checkpoints Grießenkar and Edelweiß-Alm will not be approached this season. There will be a new checkpoint for this.
Further information on the Stoneman Taurista and the changed route can be read here: Stoneman Taurista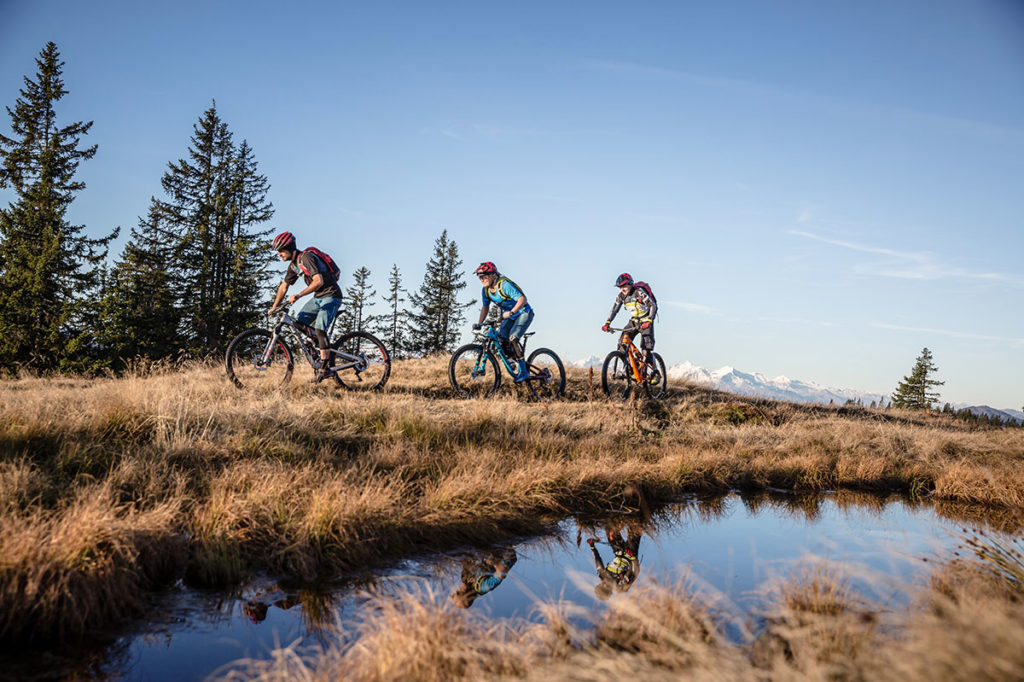 For individual events, please ask the organizers directly.
You can find current information on the excursion destinations and the respective measures to be taken on the individual websites of the destinations.
In these uncertain times we and our hosts in Radstadt want to offer a bit of security to all those who want to plan for their summer vacation. Therefore, we have come up with something very special: with our "EasySummer Storno" cancellation terms (available until 30th November 2020), which apply both to Radstadt Tourisms attractive package deals as well as new vacation bookings at every participating accommodation, you can book your vacation totally risk-free. With the new "EasySummer Storno" cancellation terms you can cancel your vacation up until 14 days before arrival easily at no cost at all. You can already look forward to your vacation in Radstadt and still react at short notice without having to fear any fees. Alternatively, you can reschedule your holiday to a later date by consulting your host.


You have already booked your summer vacation 2020 in Radstadt? We kindly ask you to wait with the cancellation and contact your host beforehand. Just ask about the "relaxed" cancellation terms. We encourage our hosts to replace the cancellation terms from the time of the booking with our new terms that are more fitting to the current situation. For all new bookings for the summer of 2020 you can reckon with the "EasySummer Storno" cancellation terms with 0 % cancellation fee up to 14 days before arrival.
PAUL – your digital holiday Guide
PAUL: is a free app providing a rich supply of information, offers and tips about what's going on in and around Radstadt. It's always completely up to date and tailored to the period you book to stay here.