Radstadt – home of great athletes and sports personalities
The Home of Champions
There can hardly be another place like Radstadt in Austria; one that can lay claim to so many top athletes, sportsmen and sportswomen, expressed as a percentage of the overall population. Since the mid-20th century the town's history has been built on a reputation as the home of champions. Putzi Frandl, Walter Habersatter, Roswitha Steiner, Andreas Schifferer and Hannes Reichelt are just some of the athletes to have become international celebrities in the world of sports.
At least one citizen of Radstadt has competed at the Winter Olympics since 1956! That is except for 1980, when two of Radstadt's cross-country skiers, Walter Mayer and Peter Juric – who had already been nominated, were left at home in favour of two ski jumpers. Walter Mayer gained his revenge for deselection two weeks later by winning the world-famous 'Wasalauf' in Sweden.
However, the town's sporting history stretches further back. Skiclub Radstadt was founded in 1910, and from 1924 Radstadt was able to boast Austria's largest ski jumping hill. Ultimately, in 1946/47, the town decided to install Austria's first chair lifts, much of the work being conducted by local labourers and businesses, thus creating the foundations for many great successes in the years ahead. The first fruits of these labours were harvested in 1956 as Josefa 'Putzi' Frandl won the giant slalom silver medal at the Winter Olympics in Cortina d'Ampezzo. A second Radstadt athlete, the ski jumper Walter Habersatter, also competed in those games. From then on, male and female athletes from Radstadt have always been seen on the podiums at top sporting events. As you see, Radstadt has earned the right to call itself the Home of Champions!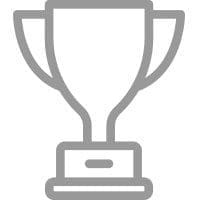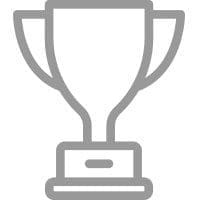 Date of birth
17th March 1957
Successes
Winner of the famous Wasa race in 1980
2nd place in the Wasa race in 1992
Winner of the Marcialonga in Italy in 1983
12-time Austrian Champion
Olympic competitor in 1984
World Championship competitor in 1978 and 1982
Winner of numerous people's cross-country races
Silver badge of honour for services to the Republic of Austria in 2001
What I love about my home town of Radstadt
"The opportunities Radstadt provides for sports enthusiasts, whether in the summer or the winter, are absolutely unique. I didn't always have a rosy childhood, but the people at Radstadt Ski Club – Walter Gefäll, Dr. Paul Maschke - and others, such as Father Franz Zimmermann, gave me support without which I would never have been able to enjoy such a career. The fact that the people of Radstadt have stood by me in the good times and the bad is just another reason why Radstadt is and always will be my home."
Date of birth
4th May 1958
Successes
18-time Austrian Champion (10, 15, 30 and 50 km)
6th in the relay at the 1978 World Championships in Lahti
4th at the 1978 Junior World Championships in Murau
9th in the 50 km run at the 1978 World Championships in Lahti
3rd in the 1980 Dolomites race (World Loppet)
5th in the 1980 Marcialonga (World Loppet)
3rd in the Birkebeiner/Norway (World Loppet)
18th in the Wasa race in 1982
Olympic competitor in Sarajevo in 1984
World Championship competitor in 1978 (Lahti), 1982 (Oslo) and 1985 (Seefeld)
What I love about my home town of Radstadt
"In Radstadt there are lots of nice people, and sports enthusiasts who are still prepared to give of their spare time for their sports. Without the fantastic and generous support of Radstadt Ski Club I would never have been able to be so involved in the sport. I have a lot to thank Radstadt for. Ultimately, in their hearts, people who are born and grow up in Radstadt, belong to Radstadt for the rest of their lives."
Date of birth
18th August 1972
Successes
Cross-country skiing
Overall winner of the Worldloppet 1996/97
5 wins in the individual start – Worldloppet tour
Winner of the American Birkebeiner (50 km) 1996 and 1997
Winner of the Tartu Marathon (Estonia, 65 km) 1997
Winner of the Gatineau Loppet Quebec (55 km) 1998
9-time national champion (individual)
3-time national champion (relay)
2-time World Championships competitor (1993 & 1995)
Running
4x winner of the mountain runners' World Trophy (1992, 1994, 1995, 1996), 2nd in 1993
4 national championships – Cross (individual)
2 national championships – Cross (team)
2 national championships – Mountain running
1 national championships – Half marathon
What I love about my home town of Radstadt
"During my active career, not only was I lucky enough to see half of the globe, I was also privileged to be able to come back home to Radstadt. Radstadt Ski Club has always been like a second family to me. The people of Radstadt always celebrated when I won, and there is a great understanding for sport among the people here. That's really important right now to ensure the young people of Radstadt have good reasons to stay in – or return to – Radstadt after their studies. More sports infrastructure would be a great thing, as they are always ideal meeting places that enhance what bonds us and break down the walls that divide us. Our local mountain in Radstadt, the Rossbrand, has a very special and magical significance for me – and it's one I'm able to explore from a wide range of perspectives."
Date of birth
1st February 1993
Successes
Bronze in skiathlon at the Beijing 2022 Winter Olympics
Gold & silver at the 2013 Junior World Championships in Liberec
Bronze at the 2014 U23 World Championships in Val di Fiemme
7th place at the 2018 Winter Olympics in Pyeongchang
4x competitor at World Championships (2013, 2015, 2017, 2019) with 4 top ten finishes
2nd & 3rd place in the World Cup in Val di Fiemme in 2018
5th place overall in the Tour de Ski 2017/18
Currently 38x top ten World Cup finishes
8th place in the overall World Cup table for 2017/18
What I love about my home town of Radstadt
"Radstadt is the place I call home. I grew up here, and it was here I had the chance to try out a wide range of sporting activities. I ended up on the cross-country trails, like my father. In the winter I rack up countless training kilometres on the perfectly prepared trails in and around Radstadt, and in the summertime Radstadt is the ideal starting point for cycling and running tours. As someone who travels a lot due to my sport, I always look forward to coming home again. Radstadt is where I can recharge my inner batteries, and relax – it's home."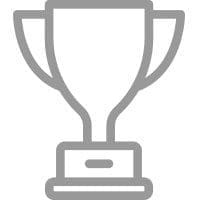 Date of Birth
14th March 1930
† 30th May 2018
Successes
Austrian Champion in 1955
Kongsberg Cup winner in 1956
Winner of the Swiss 'Springertournee' 1957
Winner of the Bischofshofen stage of the Four Hills Tournament in 1959
2nd overall in the Four Hills Tournament in 1959
Winner of the Sweden Tour in 1959
3rd in the Russian Tour in 1959
Best-of-the-day (Kulm), 3rd place in the Flight Week in 1959
World-ranked no.1 in 1959
2-time Olympics competitor (1956, 1960)
2-time World Championships competitor (1958, 1962)
ÖSV trainer 1965/66
What I love about my home town of Radstadt
"Without the immense support I was given by Radstadt Ski Club, the people of the town and by my parents, I would never have reached such sporting heights. The solidarity and camaraderie were unsurpassed, and the unpaid help of idealistic volunteers in the town paved the way for a career at the top of my sport. Working together with a handful of pioneers, I was all the more pleased to be able to pay back the people of Radstadt by way of the construction of the Königslehen ski lifts in the mid 1960s, and during my many years as president of the Sportwelt Amadé region."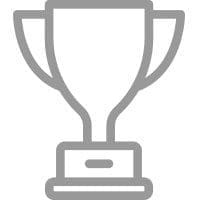 Date of birth
3rd February 1992
Successes
1st place: World Tour Stop Big Air / Fridge Big Air Obertauern in 2016
Competitor at the Winter Olympics in Sochi in 2014
1st place: Red Bull Nanshan Open Slopestyle in China in 2014
5th place: Air & Style Big Air in Peking in 2013
1st place: Nescafe Champs Leysin Slopestyle, Switzerland, in 2013
4th place: Air & Style Big Air in Peking in 2012
1st place: Austrian Championships – Slopestyle, in Westendorf in 2011
1st place: Austrian Championships – Halfpipe in Innsbruck in 2011
What I love about my home town of Radstadt
"Born and bred in Radstadt, I greatly appreciate the way the people in and around the town pull together, and the fact that everybody knows each other! The support provided for young people in sport begins here at a very young age. What I really love about Radstadt is the location at the heart of the Ski amadé skiing area. In 10 – 15 minutes I can reach almost all of the best-known skiing and snowboarding hotspots."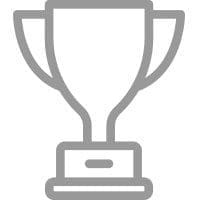 Building the foundations for success
Date of birth
19th October 1946
Yes! There are still idealists working in the world of sport! These are the people who lay the foundations for the later sporting successes of others, who give up so much of their free time, and make incredible sacrifices. People like German Bauregger of Radstadt. A member of Radstadt Ski Club since 1958, he has worked as a trainer for over 50 years! He has been the key to shaping the careers of so many young local athletes who have gone on to success down the years. Roswitha Steiner, Andi Schifferer and Hannes Reichelt are just three such pupils to have passed through his school. As a FIS technical delegate, he worked all over Europe. Moreover, Bauregger was the head organiser on the organisation team, and race director of many major races for the Europa Cup, FIS and Austrian Championships.
Due to his untiring efforts, together with his team of volunteers from Radstadt Skiclub, whose president he has been since 1999, he has earned many accolades for his sporting work with young people, and enhanced the excellent reputation of the province of Salzburg as a winter sports destination. He has also played important roles for the success of football and cycling in the area, having twice managed to make Radstadt a stage start and finish in the Tour of Austria, and has always played a decisive role.
What I love about my home town of Radstadt
The natural environment in and around Radstadt is still intact
The diverse range of sporting and recreational opportunities
The area still generally offers great value-for-money
The central location of the town in the heart of Austria
The local clubs and associations that ensure the area comes to life for guests and for locals all year round
Our schools, and the entire range of cultural and educational opportunities provided
Following in the footsteps of the local Sports stars
The Walk of Sports in Radstadt
Since the 1950s, Salzburger Sportwelt has forged the careers of many top athletes: From those of the World Championship silver medal winner Putzi Frandl, and Walter Habersatter, the world's best ski jumper in 1959, to the slalom queen Roswitha Steiner-Stadlober and skiing legend Annemarie Moser-Pröll, and of greats such as Hermann Maier and Hannes Reichelt. None of these successes were the products of coincidence. Every single one of these athletes had to push themselves beyond their limits and make incredible sacrifices to get to the very top. As a sign of its respect for their achievements, the town of Radstadt decided to honour them with a Walk of Sports in the centre of town, similar to the Hollywood 'Walk of Fame'. Visitors can marvel at the 32 stars installed around the centre of town.