Cycle from Radstadt to Enns
Ennsradweg cycle route Package
The Ennsradweg cycle route is Austria's most recently-built riverside cycle path and one of the country's most scenic ones, too. It is 240 to 280 km long, with a difference in altitude of 900 metres and takes guests from the Salzburg mountains to the Danube. It's a true gem among Austria's beautiful river-route cycle paths. There are plenty of interesting sights along the route (daily stages of 45 - 75 km), and lots of great inns and taverns along the way for a drink and a bite to eat. Radstadt is a beautiful small town, and its central location and excellent mainline train and public transport bus links make it the perfect place to start a ride along the Ennsradweg.
PERIOD
Any time from mid-May until mid-October.
Package benefits included
5x nights in selected 2-star or 3-star hotels/inns* in a double room with a shower/WC and a lockable cycle garage
Half-board bookings available
Baggage transfer** bookings available
Detailed maps (including a cycle touring 'Enns-Radweg' book -german).
Information on train connections, additional nights in selected accommodation along the route and extra days on Steyrtal Bike Path or Danube Bike Path
Please note, the tour operator offering this package is Tourismusverband Radstadt (KöR). As a result, the offer can only be obtained from Radstadt Tourism! The table contains an overview of the participating businesses. Click on your preferred category and choose the accommodation you require.
Price per person
including all taxes/duties in EUR
5 nights
Overnight stay with breakfast in a double room***
289,-
Single room supplement

55,-
Surcharge for half board
85,-
Luggage transport from hotel to hotel (1 piece of luggage per person)**
85,-
Taxi-transfer from Enns to Radstadt (always on Sunday at 11.00 am)
Minimum number of participants: 2 people for travel dates in July and August.
Other time: 4 people, price per person
(Booking: Habersatter Reisen)
69,-
Bicycle or E-bike hire
(Booking: Intersport Rappl)

on request!
Booking information
* Only applies when booking the "inn-category". At full occupancy, accommodation will be in an equivalent house within a radius of 10 km.
** Luggage transport at least 2 persons. When the luggage transport is used it´s mandatory for all tour participants. Only 1 piece of luggage per person. Free luggage transport from the Gathof-Hotel Zum Goldenen Schiff to the station in Enns.
*** Prices without visitor`s tax, payable on site at the individual accommodations.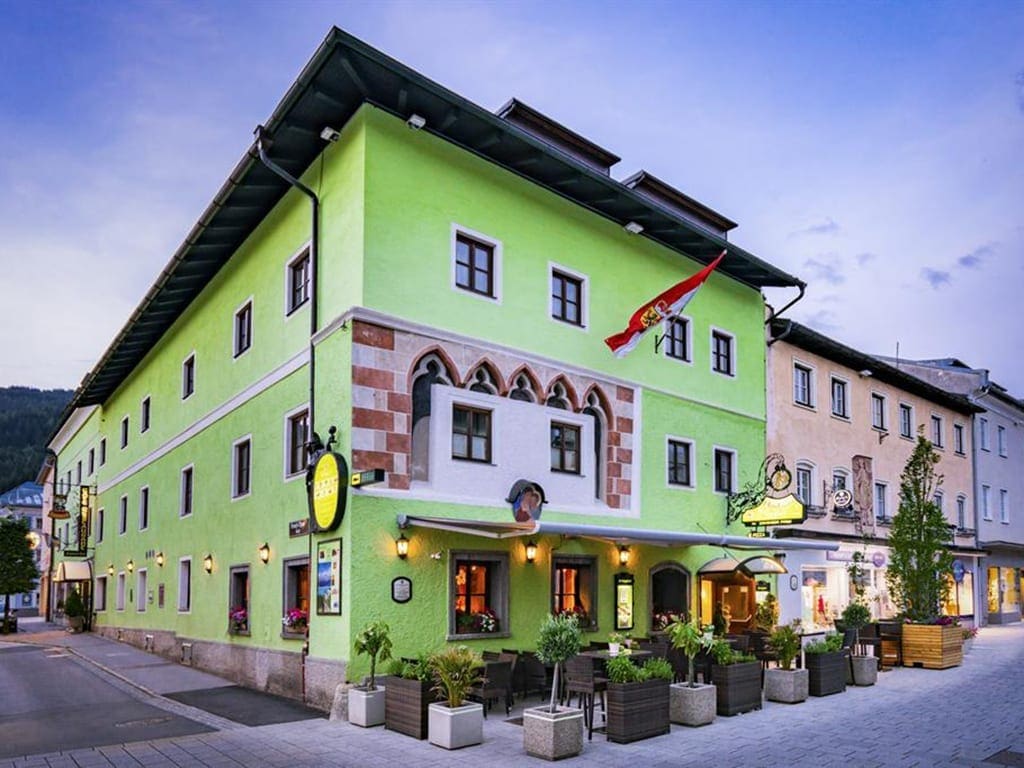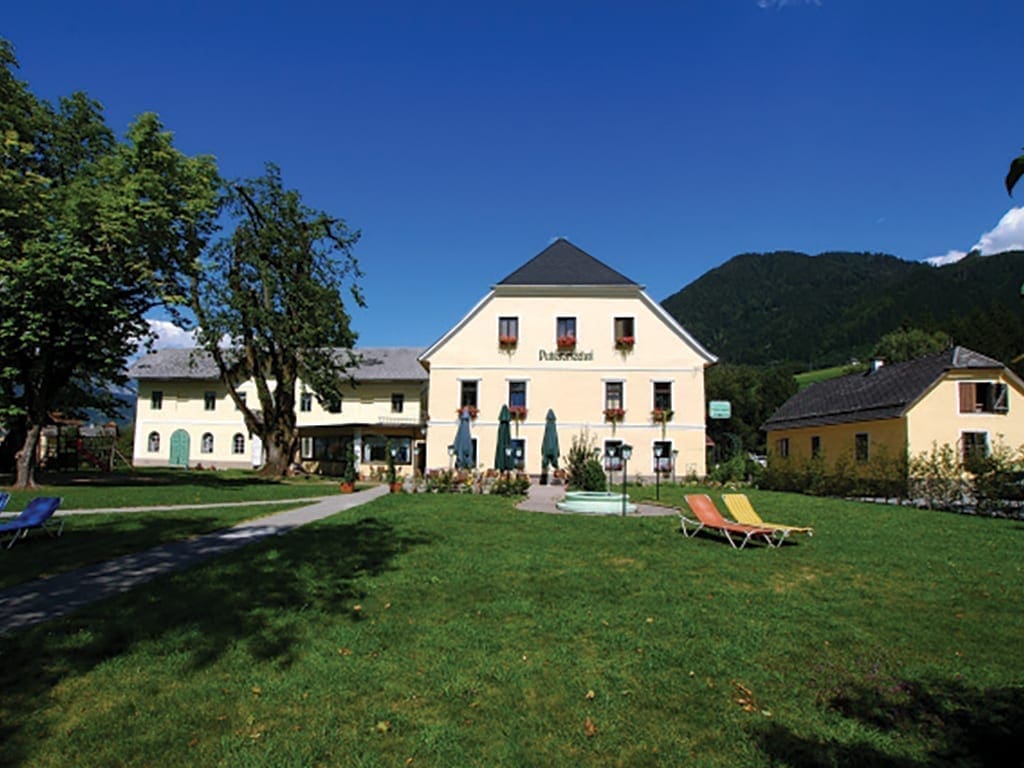 Landhotel-Gut Puttererseehof
Situated on a rise at the edge of town, comfortable inn with comfort.
Family Dornbusch
Aigen 13
8943 Aigen im Ennstal
Tel. +43 3682 225200
www.puttererseehof.at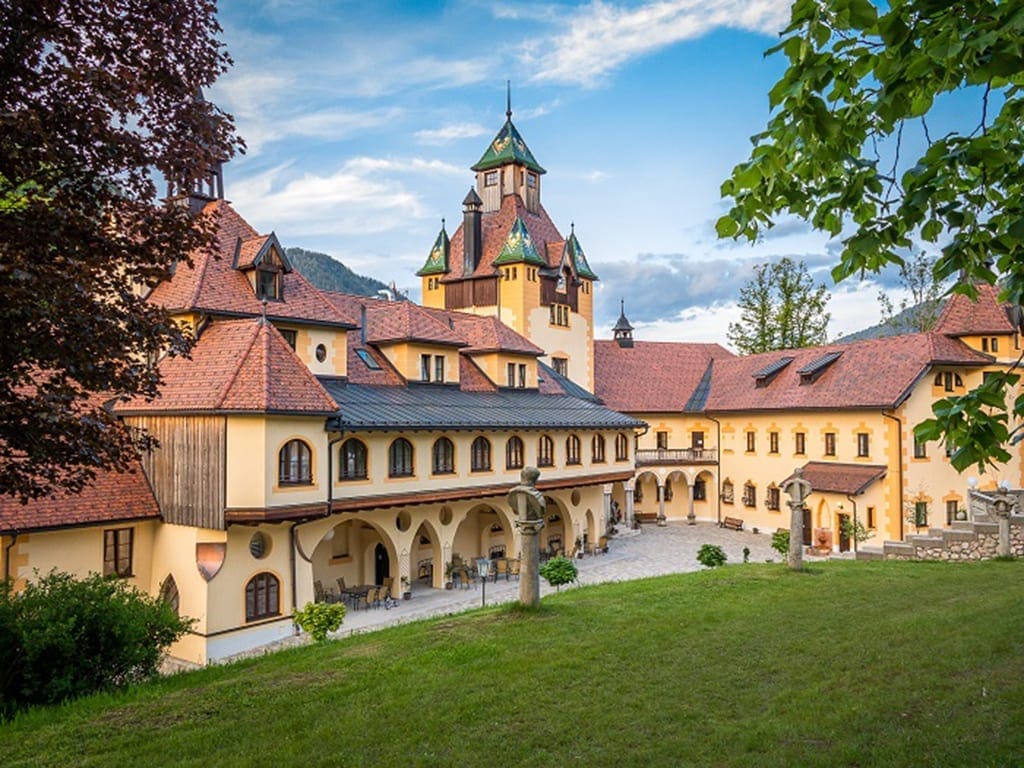 Naturhotel Schloss Kassegg
Former hunting castle, quiet rooms, cozy restaurant, bike garage, castle park with sunbathing area.
Family Silbermann
Hocherb 18
8933 St. Gallen
Tel. +43 3632 20473
www.hotel-kassegg.at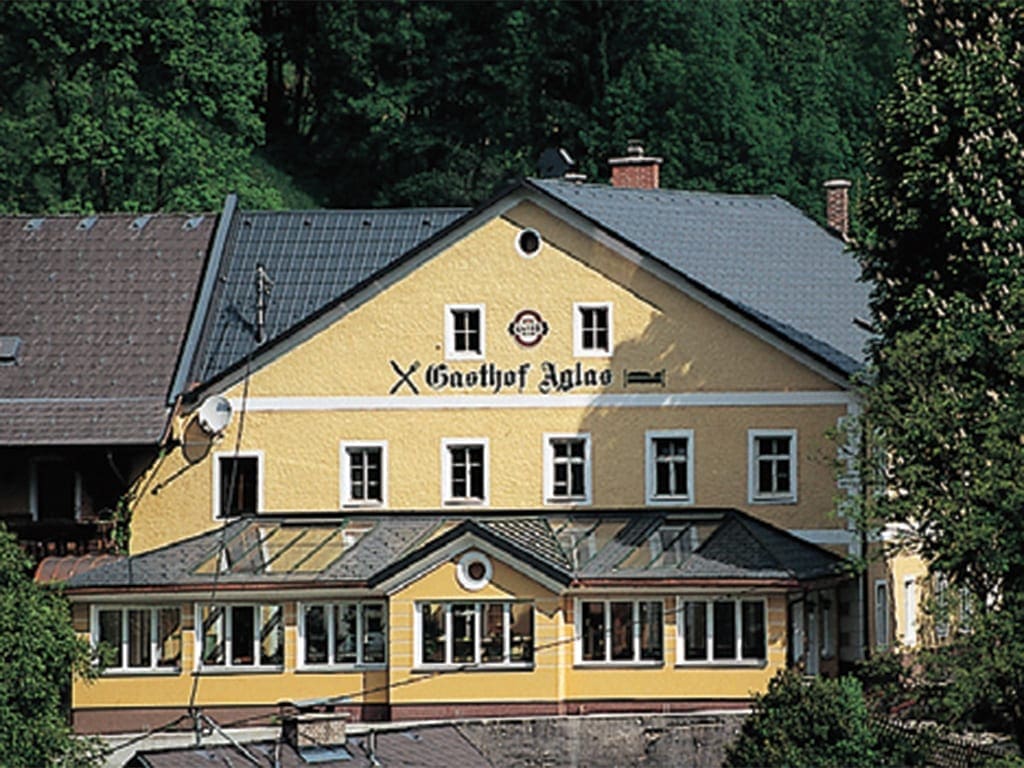 Gasthof Ortbauerngut
Next to the bike path! Modern comfort rooms, guest garden, bike garage.
Family Aglas
Kirchberg 12
4462 Reichraming
Tel. +43 7255 8103
www.ortbauerngut.at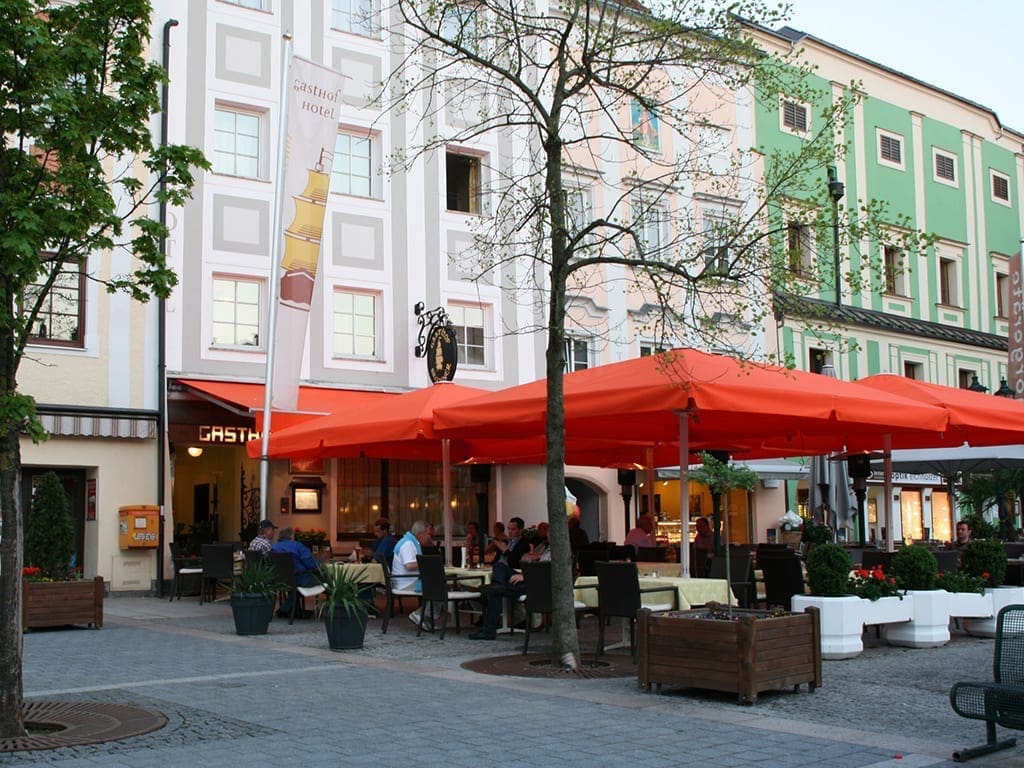 Gasthof-Hotel-Restaurant Zum Goldenen Schiff
In the historic center of the oldest town of Austria.
Family Brunner
Hauptplatz 2
4470 Enns
Tel. +43 7223 86086
www.hotel-brunner.at