A genuine mountain-bike adventure: 123 KM · 4500 M cumulative elevation gain · 360° Alpine view
Stoneman Taurista Bike trail
The Stoneman Taurista season 2023 runs from 08th June to 24th September 2023.
The Stoneman Taurista is the ultimate bike challenge in the province of Salzburg. 123 challenging kilometers and 4500 metres of height gained greet you from the top of your to-do list. Register, collect your starter pack - and off you go! This adventure takes you past alpine pastures, sparkling streams and deep-blue mountain lakes to stunning panoramic summit vistas - and back down into the valley again. Don't forget to take a break to enjoy the fantastic sweeping views of the Tauern massif and the numerous breathtakingly impressive alpine summits. If you manage to master the several steep climbs, daring downhills and the short bike-pushing and carrying passages, you've earned the right to say you've completed the course - and can take your trophy home with you. Radstadt is centrally located within the region, making it the ideal starting and finishing point for every 1, 2 or 3-day tour. Which challenge are you ready to face: Gold, silver or bronze?
Over hills & dales: The route
+++ diversion on the Stoneman Taurista +++
There is a peculiarity in the 2023 season: Same altitude difference, but a slightly different experience. Due to construction work between Flachau and Wagrain, the checkpoints Grießenkar and Edelweiß-Alm will not be approached this season. For this there will be a new checkpoint this year: Via the Ginausattel north of Wagrain it goes up to the picturesque Hochgründeck at 1,800 meters. Through Eben im Pongau it goes back to the original route.
Mountain-biketrail: 123 + 11 km & 4500 metres of cumulative elevation gain
1, 2 or 3 days
7 checkpoints
Tough climbs, exciting downhills, 1 alpine pass
Skill levels: Three extended carrying and pushing sections
See great regional summits and pastures such as the Rossbrand, Grießenkar, Johannes waterfall & lots more
What you need: Choose one of the 3 starter packages, 3 partner businesses in Radstadt
Reward: Gold, silver or bronze Stoneman Taurista trophy, placement on the list of starters and finishers for the Stoneman Taurista challenge
Book your Stoneman Taurista experience
Starter pack for the Bike trail
Starter pack reservation on theStoneman Taurista website or on site with your official 'Logis' partner
Please reserve the starter package in advance so that the process can be carried out as quickly and easily as possible.
Starter pack hand-over in the tourist office in Radstadt (outside business hours: Hotel Gasthof Stegerbräu) or on site with your official 'Logis' partner
A trophy personally designed by Roland Stauder
A stone for the ride: In gold, silver or bronze
Stoneman Taurista starter bag
Stoneman Taurista course overview map
Stoneman multifunctional cloth
Stoneman Taurista drinking bottle sponsored by Bike24
Squirtlube Dry Lube chain wax to ensure your chain never gets dirty
Riviera Muscles & Joints SOS Box
Giveaways: Flyers, stickers etc.
Stoneman Taurista starter card & ribbon
Stoneman Taurista wristband
all current information for starters by email
current GPS track via email
Stoneman Taurista starter & finisher placement
€ 10,- voucher towards your own personal Stoneman Taurista finisher shirt
BIKE digital subscription
Only € 75,-
Partner Companies in Radstadt
Stay at one of the participating providers of accommodation and enjoy the benefits of official Stoneman accommodation:
Hand-out of starter packs & finisher trophies
Bicycle-cleaning facilities
Safe bicycle lock-up amenities
Tools for minor bicycle repairs
MTB cyclist benefits such as weather forecasts, route knowledge etc.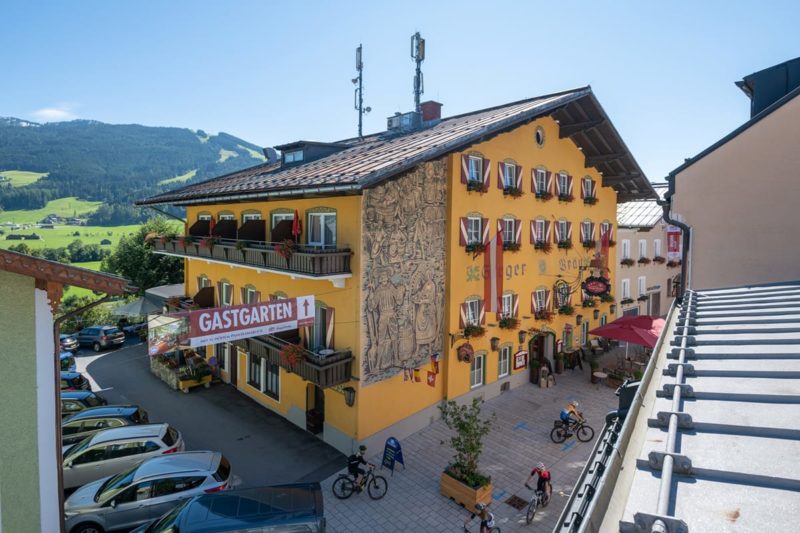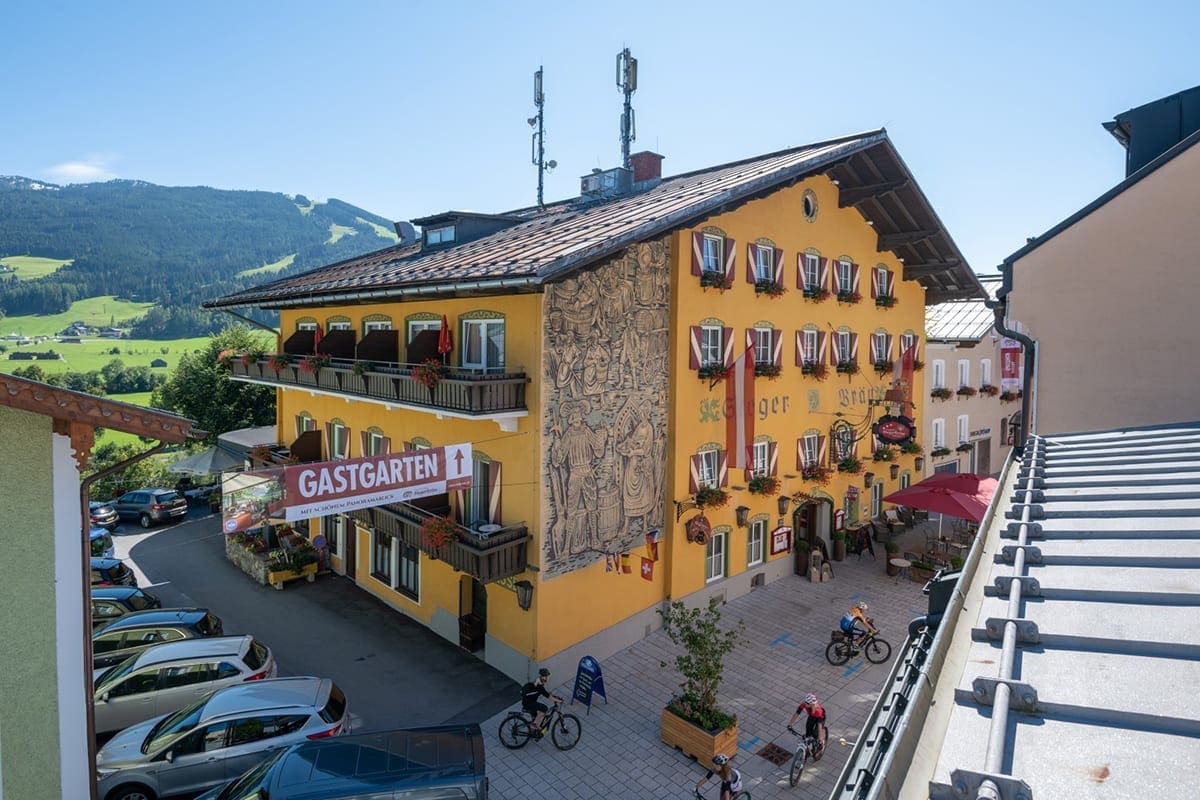 Hotel Gasthof Stegerbräu
Schernbergstraße 14
A-5550 Radstadt
Tel. +43 6452 4313
Hotel "Zum Jungen Römer"
Römerstraße 18
A-5550 Radstadt
Tel. +43 6452 6712